BarCamp GNV
BarCamp GNV is an opportunity for the Gainesville community to come together every year to learn, network, and discuss great ideas in person.
May 14th, 2022 at the Hippodrome. Register today!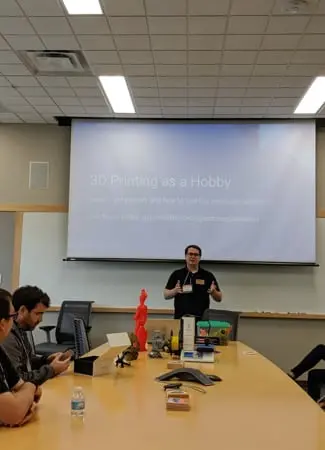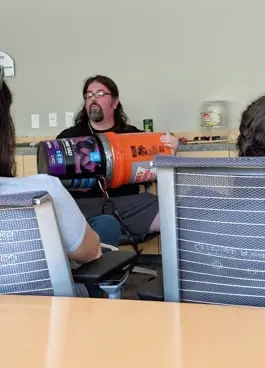 What is BarCamp GNV?
BarCamp GNV is an unconference – an ad-hoc gathering born from the desire for people to share and learn in an open environment.
Sessions are given on a variety of topics, and the day is created collaboratively – built by you and the other attendees who have a topic, story, knowledge, or experience to share with the rest of the community.
How does it work?
When you arrive, you'll see a big board with an empty grid with times along one side and 4 rooms across the top. If you have a talk planned, you can post it to that board starting at 8:00am.
Grab a sticky, write your name and a short description of the talk, and post it to the schedule. As the board fills up, attendees can start to see what's happening and when – and plan their day. You can sign up to present until the last slot is filled.
Can I give a talk?
Yes! We encourage any attendee interested in giving a talk to post their topic on the board, but it is not required. Remember, sessions aren't limited to just "talks," it can be a presentation, panel, or discussion group.
As an ice breaker, we'll seed the schedule with 5 - 10 featured sessions, just to get the ball rolling. Interested in being a featured speaker? Let us know.
Frequently asked questions
Does BarCamp have something to do with bars or camping?

Nope, it doesn't. The "BarCamp" name arose as an open to the public alternative to Foo Camp, which is an invitation-only conference. Under 21 are welcome, and please don't bring your tents!

What is the cost to attend?

$10! We change you a bit of money to make sure you're actually planning on attending. The ticket price includes coffee, lunch, and lots more!

What will the session topics be?

The majority of sessions are not prearranged. Attendees propose their own session ideas on the day of the event, and the schedules are updated throughout the day to make sure the most popular sessions get the largest rooms. Although topics should lean heavily to a tech and creative audience, one of the most fun parts of BarCamps are the 'kitchen sink' talks like 'How to roast your own coffee' or 'Lockpicking'.

How long are the talks?

The schedule allots 30 minutes for each session but you should leave some room for Q&A afterwards and travel time between sessions.

Do I have to give a talk?

Absolutely not! Many people come to BarCamp just to meet new people and listen to other folks give presentations, and that's great! We encourage people to participate however they are most comfortable. That's the beauty of the unconference. You can pretty much do whatever you want.
What should I bring?

BarCamp attendees don't need to bring anything more but themselves and a thirst for knowledge, but here are a few suggestions:

Notepad, pen/pencil for taking notes and collecting autographs
Something to share with attendees (i.e. business cards)
A friend

Will internet be provided?

Sorry, no internet will be provided so prepare any materials you need ahead of time.

Can I give a sales presentation?

Nope. To be respectful of our BarCamp attendees, sales presentations, or all-out sales pitches are not allowed. Don't even try it, folks.

What if people walk out during a talk?

If a talk or discussion in one room isn't of interest to you, feel free to walk out and join another session. If you're giving a talk, don't worry if people do this.

Will food and drinks be provided?

Yes, food will be provided. A light breakfast and lunch.

You didn't answer my question!

If you have any other questions or concerns, please feel free to contact us and we will do our best to get back to you as soon as possible.

You can email us at team@startgnv.com. You can also tweet us at @BarCampGNV.
Our Tracks
Select the track below that best fits your talk.
Entrepreneur

This is a great track to talk about staying scrappy, your setbacks, or successes — tell us about your journey to owning your own work.

Creative

Pushing film beyond its limit's, Sketch pro tips, building strong brands. This is the track for you to share your creative ideas.

Technology

Expanding Your Command Line Toolbox, The Physical Web, IoT. Use this track to talk about the hardware and software that you love to geek out with.

Kitchen Sink

La vie sous vide, BBQ competitions, Upcycled Percussion. This track is for all those passions that don't quite fit...the other tracks.